Stena line is one of the world's largest ferry operators and one of the largest privately owned shipping companies in the world. The company employs more than 5,700 people and earns more than $1.3B USD/annum.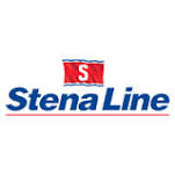 As a result of growing customer shipment orders and associated paperwork, Stena Line had become increasingly aware of the significant costs to be saved via electronic billing. Stena wanted a system where their customers could use the same technology they were.
Through the introduction of an Automated billing system, Stena Line was able to cost costs of mailing and filing and lower query rates from customers.
Customers receiving bills electronically have the opportunity to quickly analyze, manipulate and re-distribute them where multi-authority levels are required or different business functions are involved, reducing manual handling and rekeying of information.
Within three months of launching the eBilling service to customers, Stena Line were enjoying a 20% take-up rate across their customer base. This climbed to 46% within 12 months, far surpassing the initial target of 45% within 18 months – and it now stands at 84%.
Reduced Collection Cycle.
Enhanced job satisfaction and productivity of their finance team.